Top ERP Trading Software in Dubai
Trading ERP Dubai is the only solution to simplify the chaotic operations in a trading company. ERP solutions for Trading ERP Dubai domains accelerated the growth and profitability in the trading industry as it became easy to manage the trading inventory based on intelligent forecasts. In-depth reports, interactive search, item view its expiry details, part-number, and alternatives, and the ability to manage stock excess or bottleneck situations improved the performance and scalability of the business.
Our Trading ERP Dubai is fully powered and conceptualized by incorporating ultra-modern technologies like Artificial Intelligence, BPM, BI, Business Insights, etc. and suits all domains of trading business like supply chain, retail and wholesale, automobile, footwear, etc. Top ERP Trading Software in Dubai improves visibility, transparency, and efficiency in trading. Inbuilt features and tools to keep your company compliant with government regulations, taxations, industry standards.
Functions & Features
Trading ERP uniquely handles supply chain activities, stores, inventory, and sales activities efficiently. Restructures the turbulent operations in the trading business and organizes trading to improve stock handling, purchase, sales, and inventory management functions.
| | | |
| --- | --- | --- |
| Inbuilt Tax Calculation | Smart Inventory Valuation | Customer Loyalty Features |
| Centralized Stock Control | State of Accounts | HR & Payroll Management |
| Customer History & Details | Easy Sales Order, Job Order, & Summary | PDC Management |
| Automated Cost Centers | Notification & Alerts | Customizable Dashboards |
| One-click MIS Reports | Multilevel Cost Allocation | Integrated Messaging System |
| Barcode, GRN, and Material Issue Note | Item Movement & Tracking | Quick Quotations, Job Allocation, & Summary |
| Profit & Loss Comparison | Employee Master | Stock Handling [Expiry, Excess Stock, No-stock} |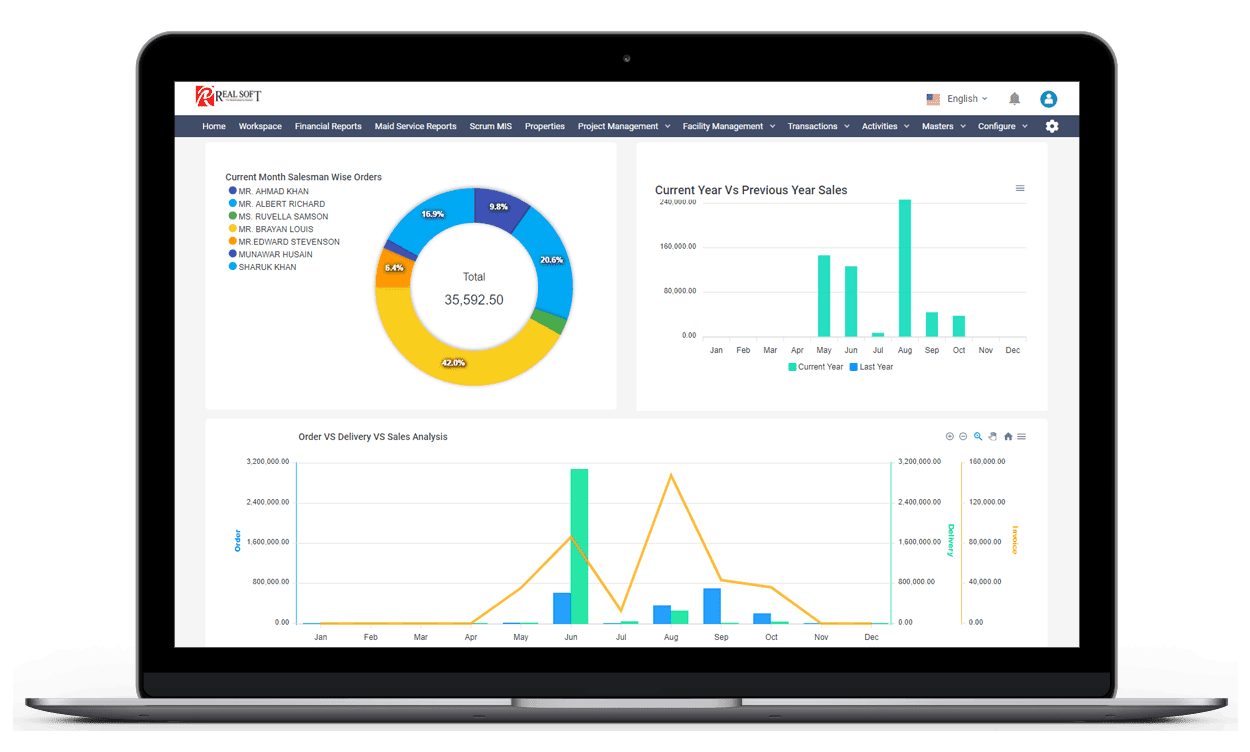 Trading ERP Advantages
RealSoft is a cloud trading ERP Dubai that creates a proactive working environment in the trading business. Top ERP Trading Software in Dubai, UAE regulates the data flow and controls the operational costs in a trading company to perform and sell better.
| | | |
| --- | --- | --- |
| Easy to Track Inventory | Customized Alerts & Notifications | Centralized Operations & Workflow |
| Effective Handling of Documents | Business Intelligence | E-Approvals & Requests |
| Automated Accounting & Auditing | Export & Import Documents & Reports | Easy to Manage Supply Chain & Logistics |
| One-click Analytical Statistics | Integrated Third-party Applications | Increase Productivity & Reduce Loss |
| Reduce Downtime & Effort | Manage Inventory in Real-time | Restrict User Access |
| Remote Access Anytime | Faster Delivery & Job Scheduling | Increased Profit & Reduced Risks |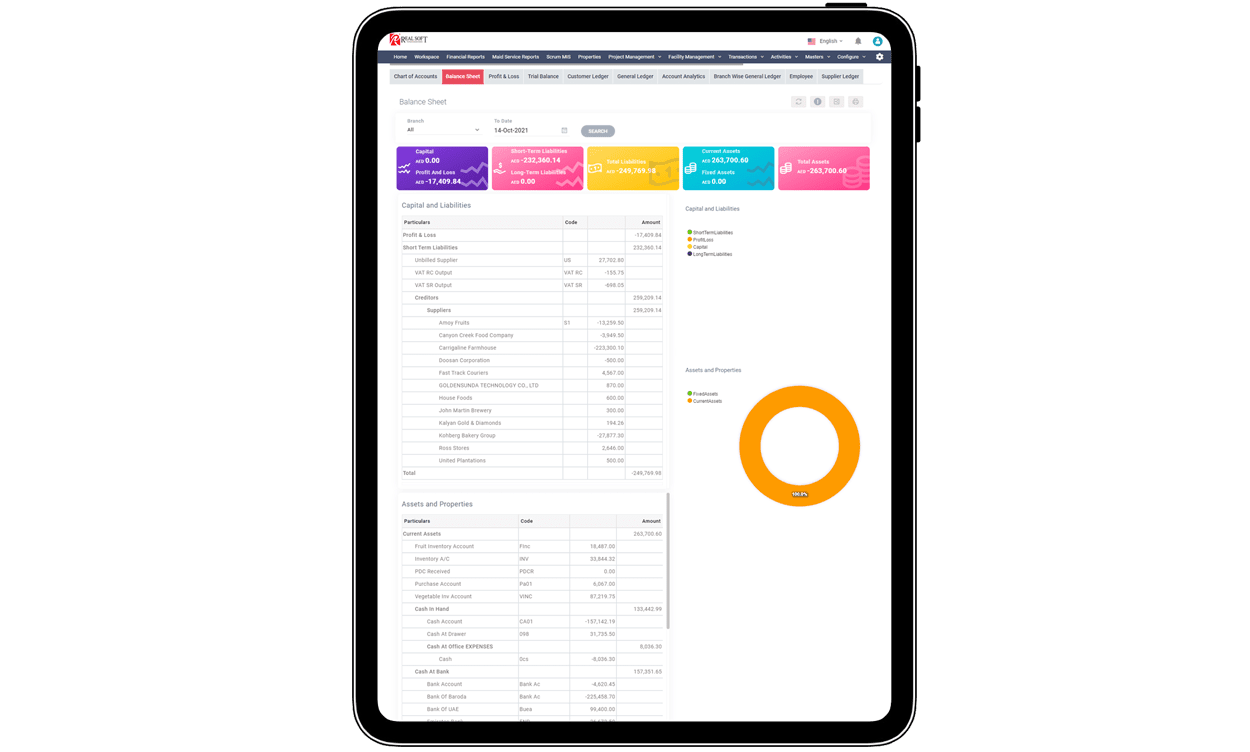 Our Trading Software Dubai is highly secure and organized. Top ERP Trading Software in Dubai, UAE has dynamic features that will leverage efficiency and optimal productivity in a trading business. The Trading ERP Dubai brings more visibility into the operations and produces timely insights and forecasts. The ability to track, review, monitor, and improvise the top ERP trading software in Dubai, UAE operations become seamless and quicker.
The Realsoft Online ERP Software Dubai allows a company to lock customer-wise pricing for faster and consistent sales. Top ERP Trading Software in Dubai, UAE also has an inbuilt mechanism to manage consignments, landed costs, cost fluctuations, and purchases. Our ERP software has drill-down facilities and smart tools for multilevel classification and grouping. Moreover, Top ERP Trading Software in Dubai, UAE eliminates the complexities of trading industries and offers strategies for wiser decision-making.