Best ERP Software in UAE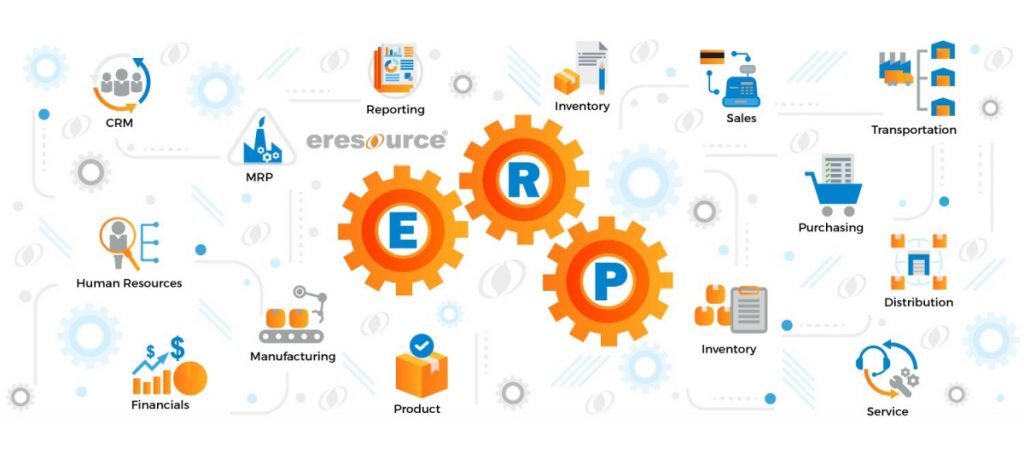 Finding the best ERP software in UAE for your business is now faster and easier!
ERP software was developed for all types of enterprises to manage their entire operations from a single software console. Best ERP software can link all the business processes together. ERP can successfully accelerate your business expansion to the next level and more. ERP development companies will help all the organizations to manage their day-to-day business activities such as accounting, trading, manufacturing, project management, supply chain, etc.
Realsoft is the world's #1 VAT-enabled best ERP software in UAE, UAE, digitalizes your business into a faster working environment. Realsoft ERP is one of the most popular accounting software solutions available in the industry. Realsoft is the best ERP software in UAE, providing a cloud-based ERP software platform designed to streamline industrial operations like Manufacturing, Trading, Property Management, Accounting, Construction, Inventory Management, etc. for small to medium-sized enterprises. Realsoft delivers built-in, flexible functionality that provides business value now and into the future. We help you to simplify your business with a single solution that connects financials, supply chain, sales and marketing, human resources, Inventory, warehousing, and services information.
      2. Axolon ERP
Axolon is a flexible VAT-enabled and best ERP software in UAE, which is ready to help all types of businesses and enterprises across all industries in Dubai.  Axolon is a business management software that caters to the technology needs of various industries like manufacturing, construction, trading, project management, service industries, wholesale & distribution, marketing, inventory, planning, Fixed Assets, and forecasting products.
      3. Zeta software
Zeta is the best ERP software in UAE that helps your company's accounting software and end-to-end business processes. With Zeta ERP solutions, your business will overcome distribution challenges while controlling costs, increasing profitability, and enabling all organizations to simplify their HR strategy through unified HR software from hire to retire. Zeta ERP software provides strong financial, operational, and customer relationship management features and capabilities to accelerate business expansion for increasing your business growth of ERP in the UAE.
       4. Focus 9
Focus 9 is one of the most preferred ERP development companies in UAE. They are the top web-based ERP solution. Focus 9 is the flagship solution by focus softnet, particularly for sales and accounting. They provide the most advanced ERP solutions, available on the cloud ERP and premise ERPs. Focus 9 provides the best ERP for small businesses to increase their market opportunities.
       5. Truebays
Truebays is the top ERP software in UAE, empowering small to large enterprises by providing flexible and affordable ERP systems. Their team is highly experienced in enterprise resource planner and has completed many projects with the help of ERP solutions. Truebays's team strives to deliver excellent solutions and services for their clients.
       6. Brainsphere
Brainsphere is a top ERP software solution in Dubai, integrates all your business management modules and user-friendly technology. Brainsphere offers affordable and flexible ERP solution providers for small, medium, and large enterprises. Brainsphere is the best ERP software in UAE for small businesses that can drive growth through innovation.
       7. Indglobal
Indglobal is the best ERP software in UAE, consolidates vital ERP solutions to maximize your productivity and to reduce costs. Indglobal is a top and reputed ERP solution provider in Dubai, having expertise in working with enterprises and industry giants. With the Indglobal ERP software, you can easily manage all the departments of a company like HR, finance, manufacturing, construction, supply chain, etc.
       8. Eazy ERP
Eazy ERP is the best ERP software in UAE, provides different ERP solutions for UAE companies, and serves hundreds of clients in manufacturing ERP, FMCG, garment, pump, etc. EazyERP is intended to help you to streamline your internal operations to help sales, finance, and operations work as a single team to keep customers happy and your business competitive.
       9. Pact ERP
The Pact ERP software is highly customizable best ERP software in UAE and ideal for small and medium-sized businesses. It is a software development ERP solutions and services company in UAE that has a unique focus on ERP solution providers and integrated software business solutions to facilitate the company's business growth.
       10. Alpha EBM
Alpha EBM is the most trusted ERP software company in Dubai, UAE allows organizations to use integrated applications to manage the business and automate core business processes. Alpha EBM is the best ERP software in UAE that provides online accounting software as part of an enterprise resource planner that allows you to easily manage the money flowing in and out of your business.