Top 10 software companies in Dubai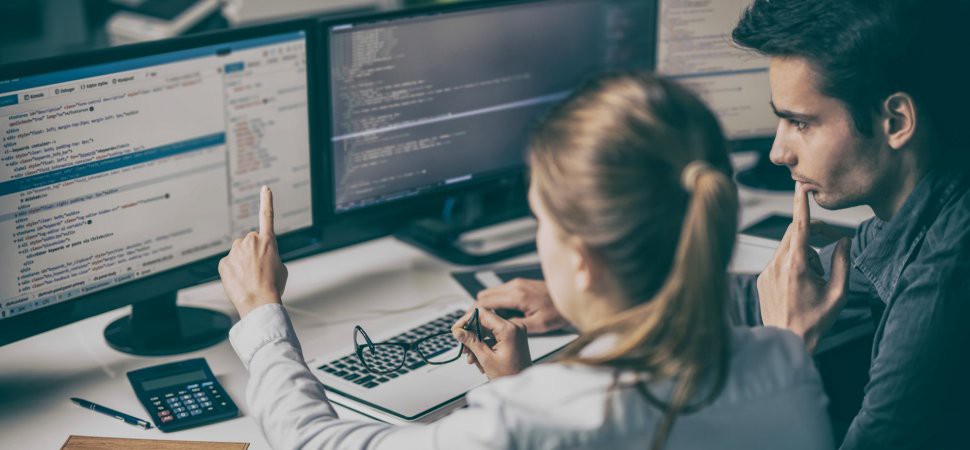 Searching for the top 10 software companies in Dubai?
This is a small blog that will help you to find the top 10 software companies in Dubai.
These are the top 10 software companies in Dubai providing the best ERP software services.
Here are some industry-leading software company Dubai for delivering innovative software solutions for small to large enterprises. All help to create intelligent, cost-effective, and intuitive web applications, desktop applications, and mobile apps for established businesses, non-profits, government organizations, and funded start-ups.
Realsoft
Realsoft is the best software company Dubai, which offers top-rated Software Development Services due to its vast experience, the team of skilled professionals, key business insights, and a dedicated working process. Software experts will evaluate, analyze, explore, and provide you with a wide range of solutions and the strong technical team is strongly focused on developing customer-oriented software solutions. Also, Realsoft is the ERP accounting software Dubai provides 24*7 maintenance & support service for all our clients to resolve all the issues in real-time.
GP Solutions
GP Solutions is a software development company Dubai with high – qualified NET, JAVA, PHP developers offering end-to-end solutions. They help the clients to take the advantage of new business opportunities by creating smart technology systems and offer end-to-end solutions from concept and strategy, to design, implementation and support.
Zoondia
Zoondia is a custom software development and technology solutions company based in UAE. Zoondia provides technical support to a Mobile Software Company. They build mobile apps, websites, and databases for the client's customers, as well as provide SEO support and keyword research on top of managing the client's social media presence. The Mobile Software Company saw their revenue triple with the new website.
Mobiiworld
Mobiiworld Dubai-based, full-service design, and software development company Dubai. Mobiiworld's team of 44 employees specializes in mobile app development, UX/UI design, and mobile and app marketing. They inspire emotion, achieve the impossible, keep people thrilled, and make dreams a reality. This is life's work, legacy, and passion.
Natweb Solutions
NatWeb Solutions is a custom software and web development company located in the United Arab Emirates. NatWeb Solutions developed an e-commerce platform solution for a watch retailer and the team spearheaded the system design, structured the business management module, and even oversaw product photography. They provide you with enterprise software solutions that meet all your business needs.
Azinova
Azinova is a Software Company Dubai, UAE, and the team considers the need of firms and creates a product that will well suit your business. It is one of the top 10 software companies in Dubai and promises to meet the customer's demand within the deadline, providing guaranteed quality work with satisfaction, and has been successfully delivering projects across the Emirates for a decade.
Gligx
Gligx is a professional custom software development and mobile app development Software Company Dubai. It is one of the top 10 software companies in Dubai and the 'G' team's vibrant skillset allows us to capably mold our services to match your needs across strategy, design, and development of websites, mobile apps, software & digital marketing and they craft polished, intuitive designs that top-notch developers bring to life with agile and clean code.
Iflexion
Iflexion is a software company Dubai has been helping companies across various industries optimize their business processes through custom software solutions. And having a well-coordinated team of 850+ IT professionals. Iflexion serves the customers worldwide regardless of their operation domain, geographical location, and organizational specifics and also addresses the software needs of companies of all sizes, ranging from startups to large enterprises.
OpenGreekLabs
OpenGreekLabs Team Lead and Tech Lead, who has 15+ years experience in software development which is one of the top 10 software companies in Dubai, and test code themselves because they are focused on quality products. They help startups to create innovative products and empower existing businesses with the digitalization of their core processes to much customer-centric economy needs.
7Edge
7EDGE is a software development company in UAE, strength lies in the development of Web & Mobile applications using emerging technologies. The application modernization services have helped organizations upgrade entire legacy application portfolios to modern platforms that deliver rich functionality and flexibility while mitigating project and operational risks.
I hope this article on the top 10 software companies in Dubai was useful for you. Do you have any questions about the top 10 software companies in Dubai?